Physiotherapy in Kitchener for Knee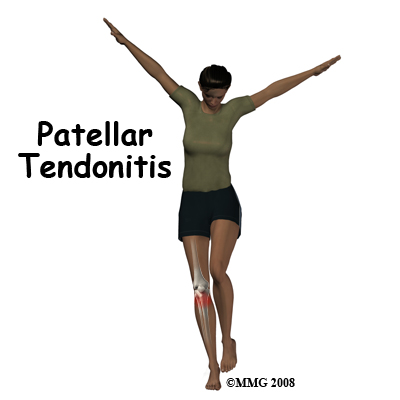 Welcome to Kitchener Physiotherapy & Wellness patient resource about Patellar Tendonitis.
Alignment or overuse problems of the knee structures can lead to strain, irritation, and/or injury. This produces pain, weakness, and swelling of the knee joint. Patellar tendonitis (also known as jumper's knee) is a common overuse condition associated with running, repeated jumping and landing, and kicking.
This guide will help you understand:
what parts of the knee are involved
how the problem develops
how doctors diagnose the condition
what treatment options are available